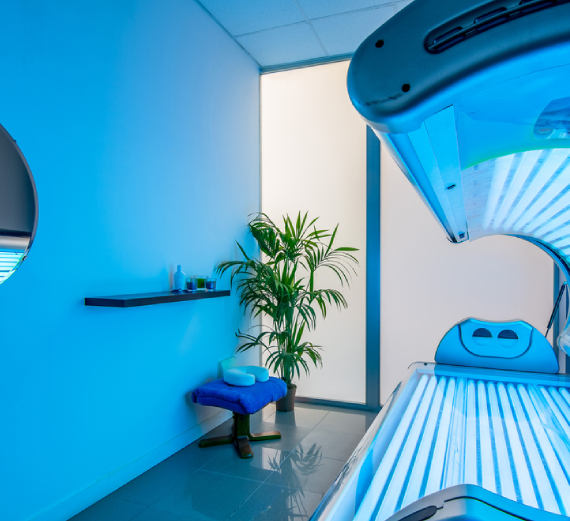 Sunbeds use fluorescent lamps which emit mainly UVA and a little UVB which enables us to protect your skin from the harmful effects of UVB rays.
Everyone has the same number of melanocytes in the body, but the amount of melanin produced differs depending on hereditary factors. Therefore, thetanning level achieved is dependent on your skin type. Darker skin tones will produce more melanin readily and those with fair/pale skin will produce less melanin and are more at risk of burning.
If tanning is done too quickly then it will result in sunburn. Our skin can repair but if the skin is burnt too frequently then it could cause permanent damage. It is always best to gradually tan and follow the guidance set out in our "Skin Type Finder".