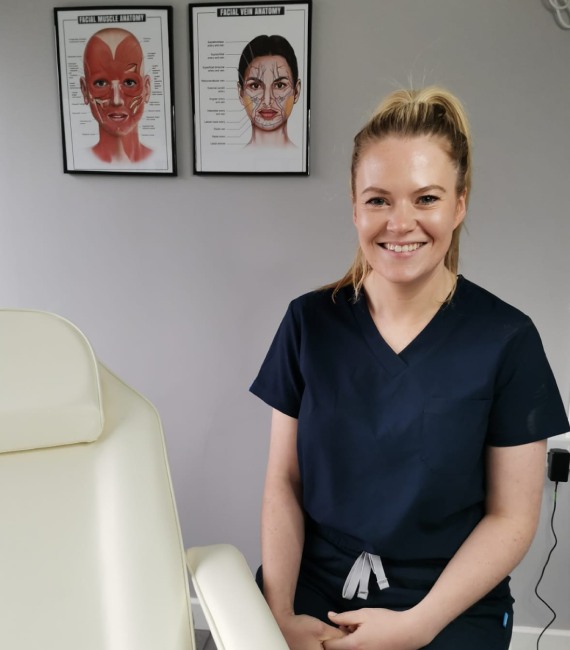 Our aesthetic practitioner: Angharad Elinor
Angharads services are Anti-wrinkle injections and dermal fillers. She is an Independent Prescribing Pharmacist who works for the NHS as a specialist Haematology Pharmacist. As she is able to prescribe she can carry out the whole process, from the pre-treatment consultation, explaining the risks involved as well as carrying out the treatment meaning she will guide you through the whole process answering any questions you may have. 
She underwent her Aesthetics training at the Lee Walker Academy in Liverpool who focus on maintaining a high level of clinical theory and knowledge as well as significant hands-on training. She has continued to learn by investing time in completing complications training You Can Clinic. She is fully insured &a registered member of CMAC = complications in medical aesthetics collaborative.